Tida Decor is the largest interior decoration site
Special offer: get a discount from our sales team by joining Tida Decor website
Phon number
00982128428514

00989104766401
more information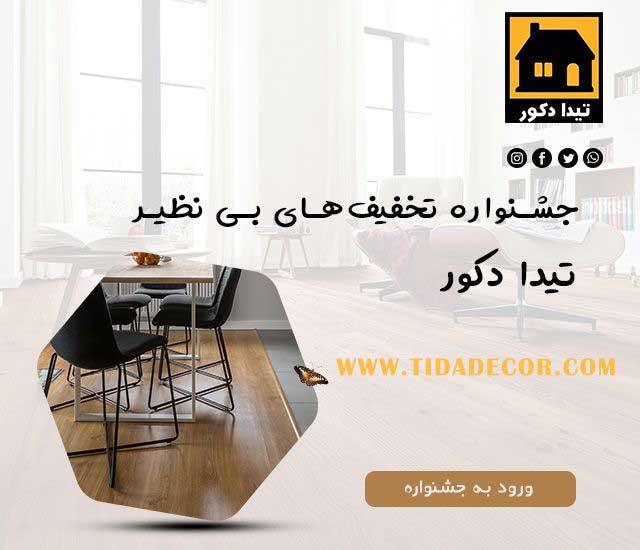 direct sale
Please note that all the products available on Tida Decor website are sold directly
The first point
The main activity of Tida Decor is distribution of interior decoration products
The second point
Colleagues who intend to cooperate with us should send us their cooperation information via Telegram and WhatsApp

more information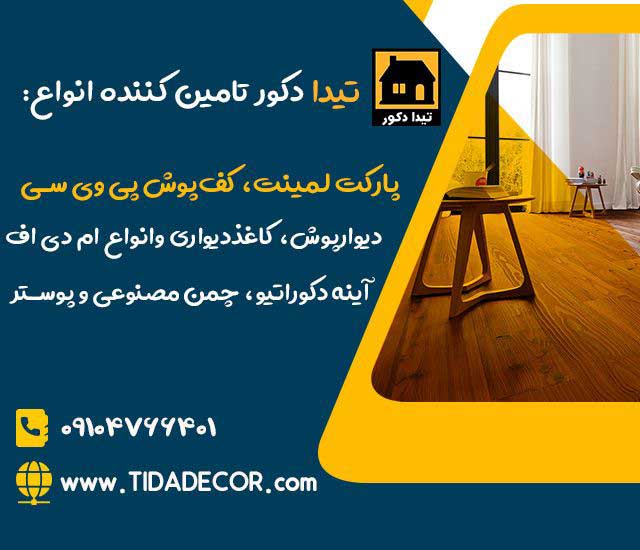 A new service from Tida Decor
Sales for consumer customers by Tida Decor Company
The first point
Dear consumer customers, by contacting our sales unit, they can make their purchases without intermediaries
The second point
The purpose of this is to serve the noble people of our country to get the goods they need cheaply

more information
online payment
Tida Decor's advice to you dear ones is that you must use Tida Decor's integrated payment system to pay for products and services, because the payment invoice will be issued instantly and online, and you can view all your invoices from your user panel and take action. Download and print them.
About Tida Decor
With several years of experience in the field of distribution of interior decoration products, Tida Decor has started direct sales of its products. Learn more about our products.
Parquet laminate: Our products include various Iranian brands and well-known Turkish and German brands
Wallcoverings: It includes various brands of wallcoverings and Iranian PVC and MDF wallcoverings
PVC flooring: It has a wide variety of different Iranian brands, such as Tiley, Roli, and even Clicky
Wallpaper: includes the most complete collection of wallpaper companies with various luxury designs
MDF: Our products include a complete set of Iranian and foreign high-gloss and MDF products
Kitchen cabinets: implementation of zero to one hundred kitchen cabinets, including its design and manufacturing without intermediaries
Wall-mounted wardrobes: including the most complete set of wall-mounted wardrobes, including wardrobes, rail wardrobes, membrane wardrobes, etc.
Furniture: The most complete collection of furniture, including office, royal, Chester, classic, etc., with a variety of models
Tables and chairs: including various models of tables and chairs, for example: TV table and dining table
Cabinet plate: This widely used product in kitchens is offered in a variety of designs and colors
Construction door: one of the most used products in homes, which has a high variety in our collection
Other diverse products in Tida Decor's large collection include bed sets, tools, cornices, posters, stretch ceilings, artificial grass, decorative mirrors, virtual sky, as well as carpets, etc. We have tried to solve all your needs in the field of interior decoration of your homes and business environment in this collection.